❤ENGLISH| "(...) Melodically and harmonically recalling something of Manà's acoustics, and in the sonority something of Regina Spektor or the latest Lorde, (Vincent is) certainly refined lo-fi pop, profoundly contemporary (..)" Rockit.it From Buenos Aires to Florence, Vanina Vincent has crafted a unique style of female powered fusion all her own. Born in Argentina and raised in Italy, she brings her South American roots and passion into her compositions, combining 80's pop influences from Argentina with more modern European electronics. In each show she creates a unique tapestry of vocals, guitar, and percussion, live in the moment, using looping pedals and acoustic instruments. With a voice like Amparanoia, and a dynamic and captivating live performance like Juana Molina, Vincent has toured all over Europe and her native Argentina bringing her live show to diverse audiences. Vincent has been living a nomadic life over the past 10 years, composing and exploring independent music scenes across cultures and incorporating those influences into her music. She currently splits her time between Spain, Germany and her second home of Italy. Her debut album BLOom (2020) was well received in Italy and across Europe, which featured an interdisciplinary artistic project: "Enciende el Color de la Música" a dialogue between music and painting that involved 8 artists from different countries who created an original art piece inspired by each song. She is currently working on her latest album, "Vibrante", to be released in 2022, taking her music to both electronic and experimental realms.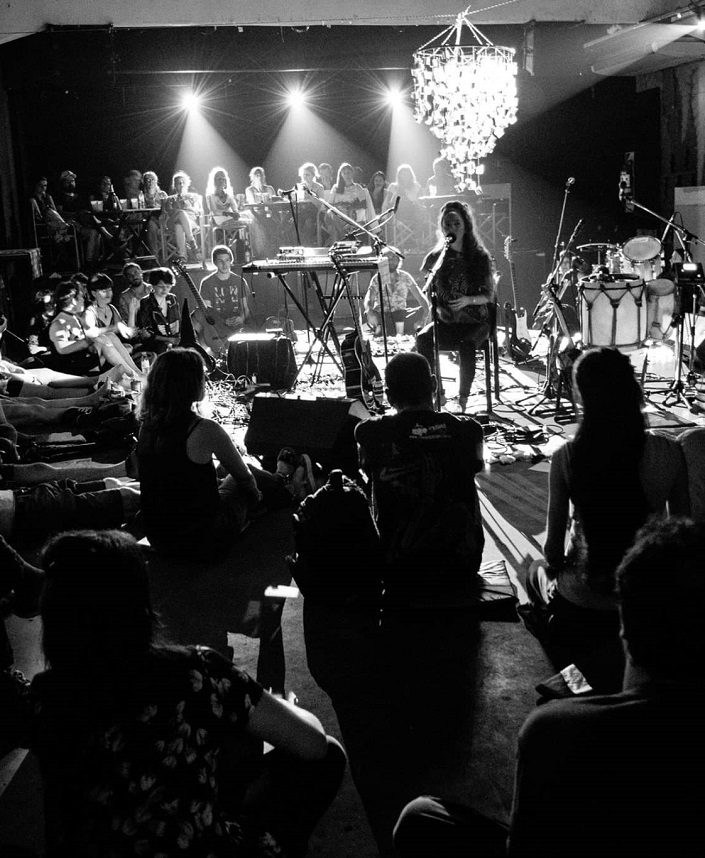 ❤ESPAÑOL| "(...) Melódica y armónicamente recordando algo de la acústica de Manà, y en la sonoridad algo de Regina Spektor o de la última Lorde, (Vincent es) ciertamente lo-fi pop refinado, profundamente contemporáneo (..)" Rockit.it Desde Buenos Aires hasta Florencia, Vanina Vincent ha creado un estilo propio único de fusión impulsada por mujeres. Nacida en Argentina y criada en Italia, aporta sus raíces sudamericanas y su pasión a sus composiciones, combinando las influencias del pop argentino de los 80 con la electrónica europea más moderna. En cada espectáculo, crea un tapiz único de voz, guitarra y percusión, en vivo en el momento, utilizando pedales de bucle e instrumentos acústicos. Con una voz como la de Amparanoia y una presentación en vivo dinámica y cautivadora como la de Juana Molina, Vincent ha realizado giras por toda Europa y su Argentina natal llevando su show en vivo a diversas audiencias. Vincent ha estado viviendo una vida nómada durante los últimos 10 años, componiendo y explorando escenas musicales independientes a través de culturas e incorporando esas influencias en su música. Actualmente divide su tiempo entre España, Alemania y su segundo hogar en Italia. Su álbum debut BLOom (2020) fue bien recibido en Italia y en toda Europa, que contó con un proyecto artístico interdisciplinario: "Enciende el Color de la Música", un diálogo entre la música y la pintura que involucró a 8 artistas de diferentes países que crearon una obra de arte original. inspirado en cada canción. Actualmente está trabajando en su último álbum, "Vibrante", que se lanzará en 2022, llevando su música tanto a la electrónica como a la experimentación.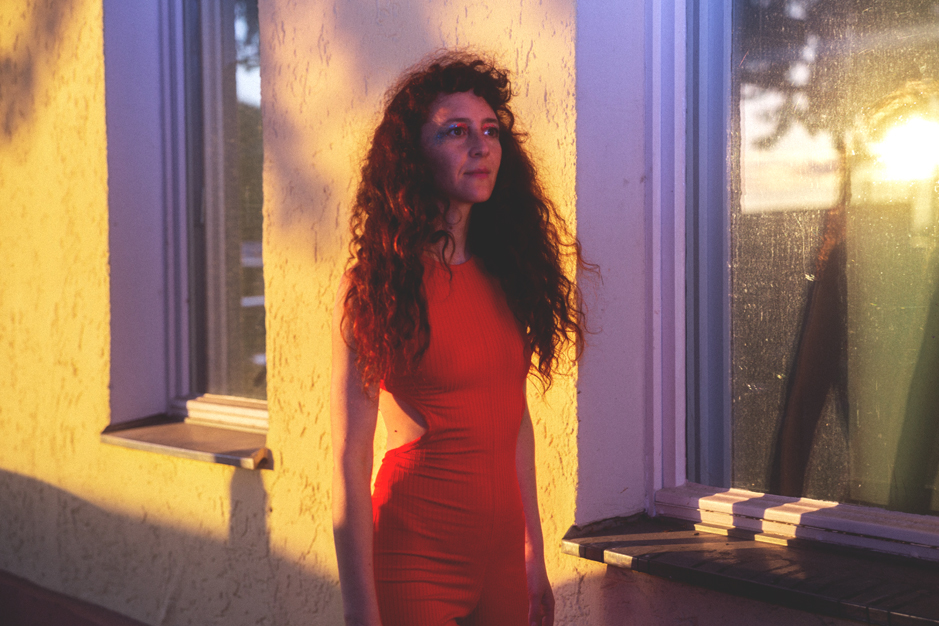 ❤ITALIANO| "(...) Richiamando melodicamente e armonicamente qualcosa dell'acustica di Manà, e nelle sonorità qualcosa di Regina Spektor o dell'ultimo Lorde, (Vincent è) lo-fi pop certamente raffinato, profondamente contemporaneo (..)" Rockit.it Da Buenos Aires a Firenze, Vanina Vincent ha creato uno stile unico di fusione a propulsione femminile, tutto suo. Nata in Argentina e cresciuta in Italia, porta le sue radici e la sua passione sudamericane nelle sue composizioni, combinando le influenze pop argentine degli anni '80 con l'elettronica europea più moderna. In ogni spettacolo crea un arazzo unico di voce, chitarra e percussioni, dal vivo nel momento, utilizzando pedali in loop e strumenti acustici. Con una voce come Amparanoia e un'esibizione dal vivo dinamica e accattivante come Juana Molina, Vincent ha girato in tutta Europa e nella sua nativa Argentina portando il suo spettacolo dal vivo a un pubblico eterogeneo. Vincent ha vissuto una vita nomade negli ultimi 10 anni, componendo ed esplorando scene musicali indipendenti attraverso le culture e incorporando quelle influenze nella sua musica. Attualmente divide il suo tempo tra la Spagna, la Germania e la sua seconda patria, l'Italia. Il suo album di debutto BLOom (2020) è stato ben accolto in Italia e in tutta Europa, che ha caratterizzato un progetto artistico interdisciplinare: "Enciende el Color de la Música" un dialogo tra musica e pittura che ha coinvolto 8 artisti di diversi paesi che hanno creato un'opera d'arte originale ispirata da ogni canzone. Attualmente sta lavorando al suo ultimo album, "Vibrante", in uscita nel 2022, portando la sua musica nel regno elettronico e sperimentale.